Laminators
From food products and medical products to other everyday goods, packages are a part of our daily life. These are made by laminating using various different films and aluminum foils. FUJI KIKAI KOGYO's laminators are equipped with chamber doctors and lossless rewind devices by default.We employ various technologies for reducing material loss.
High-end model that absolutely minimizes rewind loss
FML2 series(Dry laminator)
We hope you experience its clean and high-quality production.
See details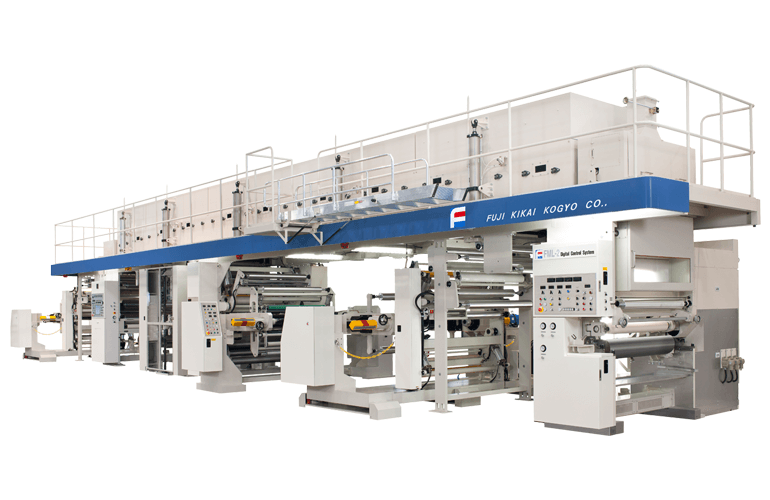 Further improvements on the famous machine that made the laminating chamber doctor a world standard!
FL2 series(Dry laminator)
Various applications including sweets, retort pouch food products, frozen foods, and more
See details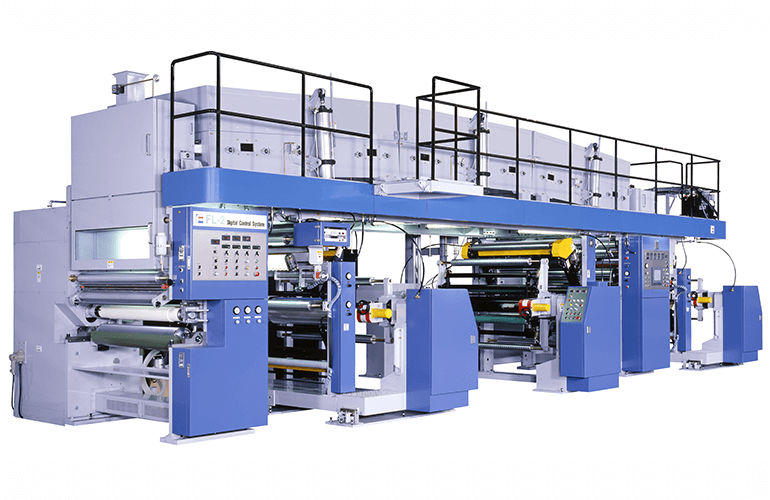 High-performance yet environmentally-friendly! Our latest solventless coating model is even easier to use!
L5 series(Non-solvent laminator)
With high operation rates, stable coating, and considerations for the work environment, FUJI KIKAI KOGYO's solventless machine provides a pollution-free and high-quality environmentally-friendly laminator.
See details