Peripheral Equipment
Auxiliary equipment that enables "accurate and stable printing" plays an important role in printing. The functionality of peripheral equipment comprehensively controls the printing quality, and sufficient functionality ensures more reliable quality.
Stabilizes the ink or paint viscosity to support improved printing quality
FVC-100D3/150D3(Viscosity Controller)
This device circulates the ink or paint while performing automatic adjustments to keep the ink or paint at a uniform viscosity during the printing or coating processes. An appropriate viscosity is always ensured for stable printing quality.
See details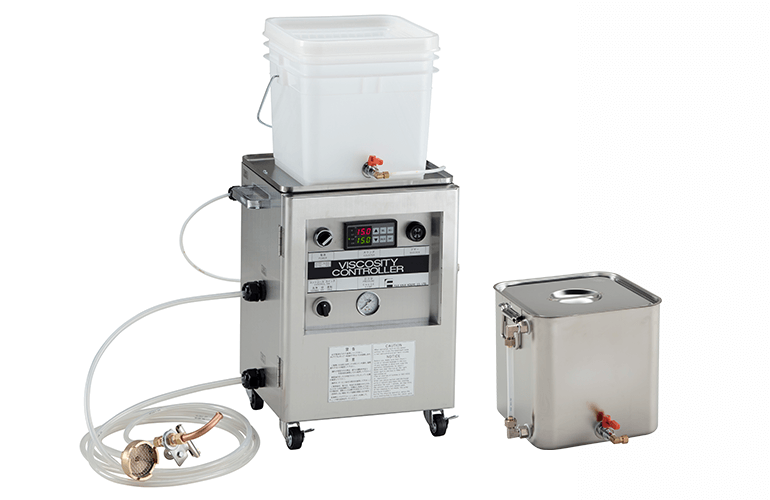 High-resolution camera makes visual confirmation easier
STPV-7000(Still Imaging Device (Rotogravure New Model))
This device displays the register and pattern being printing on a monitor. The use of a stepping motor enables operation to be linked with the fault detection device.
See details